Zombie Paintball in Indiana
Perhaps the only thing more unnerving than the chaotic distress calls originating from Indianapolis was the absolute radio silence that followed. Now, with rumors swirling that Fort Wayne and South Bend have also fallen, you and your team have no choice but to prepare for the inevitable. Armed with a high-powered paintball gun, you will fight your way through hordes of flesheaters in a desperate, last-ditch effort to save Indiana from the brink of total annihilation. You'll be fighting in open areas and tight corridors, constantly looking over your shoulder for the next threat. Buildings and locations that were once part of a thriving society will be turned into a battlefield where only the bravest will survive. If you think you have what it takes to stop the zombie scourge, now is your chance to prove it.
---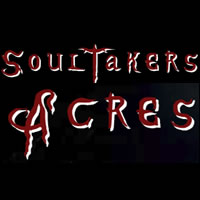 Soul Takers Acres
Warsaw, IN
Soul Takers Acres Haunted Attraction is not recommended for younger or impressionable children or individuals with heart conditions. NOT RESPONSIBLE FOR NIGHTMARES, LOST ARTICLES, OR SOILED LINENS.... Read More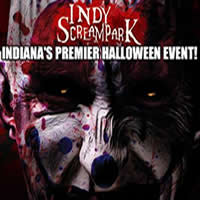 Indy Screampark
Anderson, IN
Founded in 2010, Indy Scream Park is the scariest haunted house attraction park in the Indianapolis, Indiana metro area, featuring five terrifying haunted house attractions in one location. Its "Monst... Read More
---
---
Indiana's more than 100,000 square miles leaves quite a bit of ground to cover in a single Halloween season. Since there are enormous quantities of haunted attractions to visit, planning out trips ahead of time can make all the difference in ensuring no scare is missed. Be sure to utilize HauntedIndiana.com's interactive map to find all of the haunts you need to visit throughout the state.