Trails in Indiana
During the year, Indiana's trails are perfect for relaxing strolls and nature adventures. When the Halloween season rolls around, however, these same spots are populated by demonic clowns, bloodthirsty vampires, and brainless flesheaters, all working to ensure that you never make it to the end. Intended for only the Indianans that think they can defend themselves against unimaginable terrors, the state's Haunted Trails are not to be taken lightly. The sounds of revving chainsaws and howling creatures never seem to cease, and though the surrounding areas may be dark, you'll swear you see things moving in the distance. Be very afraid, for the horrors that you see are not nearly as terrible as the ones you don't...
---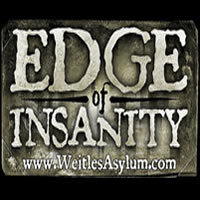 Edge of Insanity
Kokomo, IN
Edge of Insanity Haunted Attraction?, here at ?Weitle's Asylum, is in it's tenth year of operation. Originally started as a joint business venture between myself, my girlfriend (now Wife), and my brot... Read More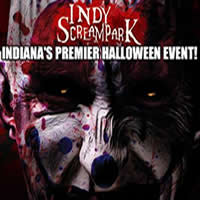 Indy Screampark
Anderson, IN
Founded in 2010, Indy Scream Park is the scariest haunted house attraction park in the Indianapolis, Indiana metro area, featuring five terrifying haunted house attractions in one location. Its "Monst... Read More
---
---
Indiana's more than 100,000 square miles leaves quite a bit of ground to cover in a single Halloween season. Since there are enormous quantities of haunted attractions to visit, planning out trips ahead of time can make all the difference in ensuring no scare is missed. Be sure to utilize HauntedIndiana.com's interactive map to find all of the haunts you need to visit throughout the state.