Hayrides in Indiana
Each turn of the wagon's rickety wheels takes you closer to the sounds that have caused your heart to beat faster and faster since the start of the ride. The Haunted Hayride may have seemed like an amusing diversion at first, but you're quickly discovering that the advertised terrors are more than just spooky stories told around a campfire. The grip you have on your companion's hand gets so tight that you feel like you may very well crush it. To give up whatever small sense of solace you maintain is simply not an option, though. In just a moment, the open skies will be covered by a dense foliage that looks thick enough that not even the loudest scream will pierce it. It will be at that moment when you realize just how naive you were to hop aboard this Haunted Hayride.
---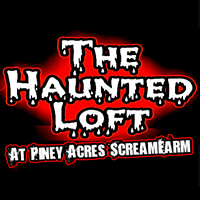 The Haunted Loft
Fortville, IN
Long ago, in the year 1692, after fleeing his home town to avoid involvement in the mysterious acts that led to the infamous Salem Witch Trials, Dr. E. Rex settled in a small rural area in Hancock Cou... Read More
---
---
Indiana's more than 100,000 square miles leaves quite a bit of ground to cover in a single Halloween season. Since there are enormous quantities of haunted attractions to visit, planning out trips ahead of time can make all the difference in ensuring no scare is missed. Be sure to utilize HauntedIndiana.com's interactive map to find all of the haunts you need to visit throughout the state.