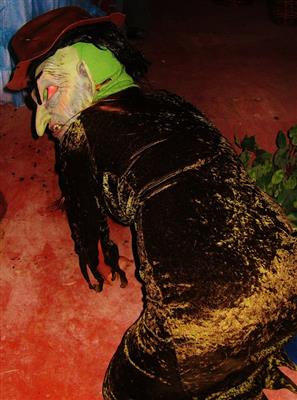 Stillwell Manor Haunted House
Come wind your way through Stillwell Manor. A mansion that has been frozen in time for the last 140 years. No one can explain the spirits that seem to appear from September through November. General Stillwell has come for revenge on the spirits that caused his wife to lose her mind. We open the doors to Stillwell Manor this fall so you can experience this phenomenon first hand and see remnants of days gone by.

Isabell's Beyond
Come to the Big Top and check out the areas greatest "Freaks"! We have it all; a bearded lady, Lobster Boy, a 2 head baby, and much more. Finish with amazing Iasbell that will blow your mind with her powers! Isabell's Beyond where everyone will feel a chill.

Tantibus
Venture into the world of "Tantibus" and see your "Nightmares" up close and personal. Who said nightmares only happen while you sleep?

Friday the 13th Special
A Friday the 13th falling during Haunt season, now that's a Haunters dream. Lucky for you this year we get just that. Come check out our Friday the 13th one night only special show. This is going to be something you won't want to miss.

Check back as the Halloween season approaches for schedule and tickets!
Share Your Review
Have you experienced Stillwell Manor?
If so, then please considering taking a moment to share your review below.