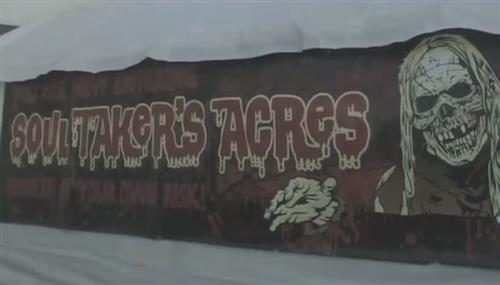 Soul Takers Acres Haunted Attraction is not recommended for younger or impressionable children or individuals with heart conditions.

NOT RESPONSIBLE FOR NIGHTMARES, LOST ARTICLES, OR SOILED LINENS.

Soultakers Acres is produced by the Kosciusko County Community Fair in conjunction with DarkStar Haunted Entertainment and the Kosciusko County 4-H Horse and Pony Club.
Check back as the Halloween season approaches for schedule and tickets!
Share Your Review
Have you experienced Soul Takers Acres?
If so, then please considering taking a moment to share your review below.